Today is a big day, kids. Not because it's Valentine's Day, nor because it's the digital release date for Doctor Strange.
No, this marks the first time that I realized that I was nominated for a tag and then forgot to take it. Hooray me! Maybe this is just what college looks like, or perhaps I'm finally losing what is left of my mind. But the important thing is that now I've remembered this tag, and we get a new post of gifs and philosophical ranting.
Anyway, today we're doing the Blogger Recognition Award tag. Thanks to Jess at The Artful Author for nominating me! (PS: Her blog is very good. Go read it.)
The rules.
Thank the blogger who nominated you and provide a link to their blog.
Write a post to show your award.
Give a brief story of how your blog started.
Give two pieces of advice to new bloggers.
Select 15 other bloggers for this award.
Comment on each blog to let them know you nominated them and link to the post you created.
Insert mandatory Barbossa gif about guidelines versus rules.
So where did this blog come from, anyway?
Once upon a time, I was a newly self-published teen author who was a dunce at marketing but a prodigy at research, and in all of those researching adventures, I found out how important it was for a self-publisher to have a blog. After all, people want to know the author as well as the book, and what reader doesn't love weekly blogs? Time to get together and talk about writing.
In addition, I'm of that rare female Mastermind type, which means I love to think and write out my thoughts. How nice to have a single space where I could write about anything and everything that struck my fancy for all my internet friends to see! Oh, and the gifs were a particularly useful bonus.
It's a pretty simple equation. Add these two facts together, and you have my blog.
Now for some advice…
Advice #1: You're the boss, so just write.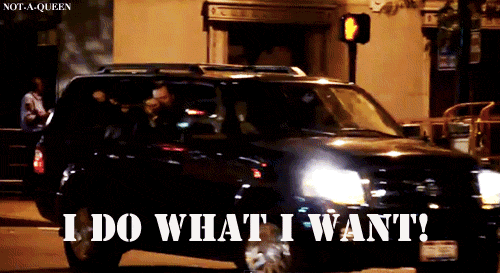 When I first considered tweaking my blog's theme, I was a bit worried about losing readers. People were coming for story rants and writing tips, not for philosophical digressions into the worldview of Thomas Jefferson. But I left out one critical factor in my equations: for every writer who leaves, there is a philosopher or artist or history buff to take his or her place. Blogging is not about the numbers. It's about sharing your thoughts, doubts, and ideas with others. Write well in the genre you love best, and the readers will come; they always do when you're writing honestly.
But with that in mind, remember the next bit:
Advice #2: Be mindful of what you're writing.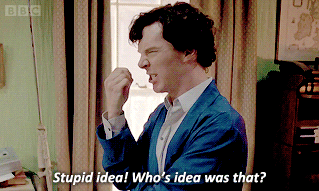 I suppose this has been on my mind lately because of the increasing globalization of… well, of everything. Write a tweet and regret it forever. We've all seen countless flame war dramas play out online, possibly even this week: public figure writes thoughtless tweet, population takes offense, and figure loses face and/or job. That could happen to any of us. Deleting tweets doesn't always work, either, not when people can take screenshots and share them faster than the speed of light. That's why it's so important to be considerate- and, I would add, prayerful- about what you share online. It can be as simple as having your sister read your posts before publishing. People have watched their careers vanish into the void of cyberspace simply because they didn't think twice before hitting "post," and we would do well to learn from those tragedies.
Well, way to end on a happy note. Good job, Hannah.
And now for tags.
Otherwise known as the breaking of the rules. You see, the odds are that everyone I can tag has already been tagged by someone else, therefore the act of me tagging them, though considerate, would be worthless. So I'll just leave you with some easy criteria: if you have a blog and you know what an Oxford comma is, consider yourself tagged.
Until next week, fare well and happy Valentine's!