Yes, I'm writing about adulthood today.
Okay, okay. I've only been an official adult for eight-ish months now, so I claim no expertise in this realm, but I figured that I have a lot of younger teens reading my blog who will appreciate the tidbits I've learned so far. Besides that, I've been thinking a lot about what it means to grow up, and I don't know, but my blog seems like a permissible place to share my thoughts. So take this post for what I hope it's worth: some casual advice to kids who are (as I was) terrified of the prospect of 18.
Now for some hashtag real talk.
It's not that much harder, just more complicated.
Let's face the facts. Most people think adulthood will look like this:
But in reality, most of the time it actually looks like this:
Yes, adulthood is harder than the other teen years. Just like tenth grade was harder than ninth grade. That doesn't mean it's impossible. The truth is, adulting is a combination of regular teenage school and work, a few new tasks thrown in, and paperwork. Lots and lots of paperwork. If you've ever self-published, you know what I'm talking about: money plus government always equals paperwork.
Adulthood is no exception. You'll be doing almost exactly the same things that Mom used to make you help her do, except this time you have to write it down in case you get audited. And how do we survive that? Well, if you'll pardon a bit of bandwagon: if everyone else can do it, so can you.
Which brings me to the next point…
It's okay to ask for help.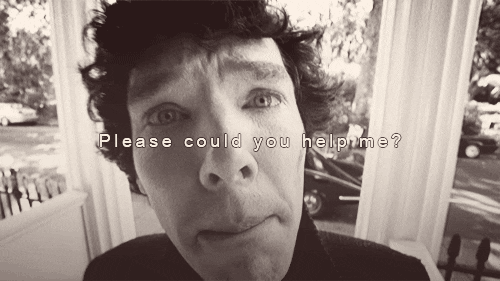 No one is born knowing how to file tax forms. Everyone at some point has asked Mom how to write out a check. Never has anyone become too good to ask one's truck-loving neighbor about the best brand of antifreeze windshield fluid. They just ask people about things. And do you know the best part? If you ask, people will answer.
Yes, some cashiers will look at you sideways when you ask, "Do I swipe the card now?" and one or two of them may in fact bite your head off for it. If this happens, smile politely, move on, and make a note of not patronizing Mr Bumble's establishment again. But in the last seven months of adulting, I've learned that most folks are of the regular, decent sort. They are willing, eager in fact, to help a well-meaning young person learn the same things they had to learn twenty plus years ago. Besides, once you've found someone who likes to help young people learn how to adult, you've probably found a good friend, which is always a plus.
We can be adults at home, too.
This one makes my head spin. As soon as I turned eighteen, I started hearing the inevitable train of questioning. Where am I going to college? When am I going to move out? What the heck- why would I not move out on my own? I can't make sense of the logic (or lack thereof) behind it: if moving to a different locale changes the nature of one's entire being, why not just trade rooms with a sibling? Obviously, adulthood has little to do with location. Whether you stay at home or move out is beside the point; money, personal maturity, and environment are much more important factors.
But, people say, how can we grow up when we're dealing with such dysfunctional family members? Surely that is a reason to move out. Okay. Maybe you're in a situation where you should not under any circumstances stay with your family; there's just no living with certain people. In that case, go right ahead and God speed ye! But the rest of us have probably just paved our floors with eggshells. Duh, people make mistakes (that's what people do), and if we have that much trouble living with the ordinary, well-meaning, annoying people who raised us, we're probably just as bad. Are we really expecting ourselves to function that much better in a dorm with other ordinary, well-meaning, annoying college kids?
Of course it's not wrong to live in an apartment rather than your parents' house. In fact, it may make more financial sense to move out, and the change of responsibility might be good for you. (Truth be told, hardly anybody cares where you keep your stuff for the next four years of your life.) But don't let peer pressure make your decisions for you. Look critically at your options, and whatever you decide, be confident in that choice. Just do your thing and be an adult no matter where you are.
It's about the attitude change.
When it comes down to it, being an adult means everyone's attitudes- including yours- need to change. The minor-adult law is kind of arbitrary. On the morning of your eighteenth birthday, are you suddenly endowed with a new spirit that seventeen-year-and-364-day-old you didn't have? In a fantasy world, maybe, but not here. To summarize a long and boring history lesson: the government realized that kids grew up somewhere between the ages of ten and twenty, and it picked the nice even number of eighteen.
This is both electrifying and unnerving. Suddenly, you have an unrestricted license and can drive wherever and whenever you like. You can buy anything (except alcohol; that has to wait three years) and do anything so long as it's within the limits of the law. Freedom!
But you've watched Spiderman; you now have great responsibility. At age seventeen, if you stole money from a cash register, the cops yelled at your parents, who in turn yelled at you and made you pay back the goods. Now, if you steal at age eighteen, it's on the record forever, and you're a thief who has to answer to the law. The government's attitude changed; society's attitude changed; they're expecting your attitude to change, too. And that seems unfair, but hey- welcome to life. You'll get used to it.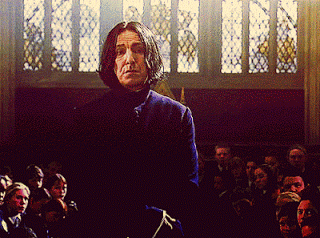 My life isn't over.
Being an adult is actually kind of fun. In Texas, turning eighteen gives one the privilege to drive at any time of the day and with as many friends as one likes. Under normal circumstances, adults can go anywhere in the world they like. And people have finally stopped asking this former homeschooler why I'm not in school.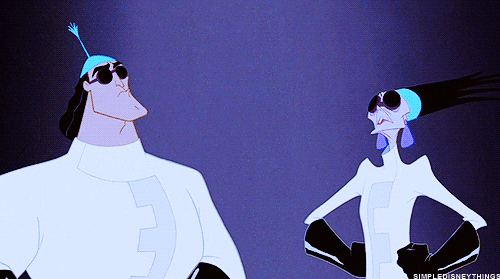 Yes, paperwork is annoying and complex; yes, I have to be very careful about my behavior; and yes, I have a lot more random tasks to complete. But whining about it isn't going to bring me back to childhood- and to be honest, I don't really want to go back.
Don't get me wrong, I really enjoyed being a kid. Playing in sandboxes and getting my shoes dirty, eating ice cream not knowing of the existence of calories… all that was nice, but that's not where I am now. It's time for me to be an adult. Everyone needs a healthy balance of work and play, and that balance changes as we grow up. That's how we were made.
When I was a child, I spoke like a child, I thought like a child, I reasoned like a child. When I became a man, I gave up childish ways. 
1 Corinthians 13:11
When it comes down to it, growing up isn't really about what you're capable of doing and how well you perform at doing it. It's about doing what you think is best, screwing up, admitting the mistake, and doing that much better next time. It's about getting closer to the person God made you to be, and that isn't really so scary after all.