I've been nominated for the Liebster Award!
Thank you so much for tagging me, E.J W! Kids, go check out her blog, One Word At A Time. She's got some really helpful (and practical) writing tips, plus she's writing a pretty awesome book.
Now let's see what this tag is all about. First of all, guidelines.
The Rules of the Tag
Acknowledge the blog who nominated you and display the award.
Answer eleven questions that the blogger gives you.
List eleven random facts about yourself
Nominate up to eleven other bloggers that you think are deserving of this award (with less than 200 followers)
Let the bloggers know you nominated them
Give them eleven questions to answer
(I love this tag already. It says "up to eleven," which means it can be less than eleven. It will probably be less than eleven.)
The Questions
If you had a whole day with nothing to do and nothing that needed to be done in the future, how would you spend it?
I guess I'd write. Write, write, write. I have so many books that I need to write, and having a whole day to crank out as much writing is possible is a wonderful idea.
What is your favorite book and author?
Favorite… book?
Of… all… time?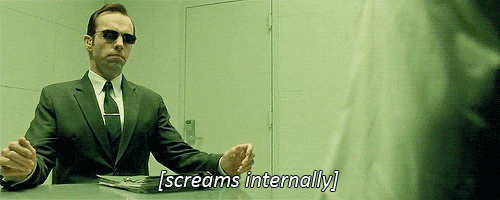 Okay. *deep breath* For now, I can give you some of my favorite books. Three books that have most impacted me as a writer are The Hobbit, The Book Thief, and Animal Farm.
Oh, and my favorite author is C.S. Lewis. (Although I'll give a close second to Tolkien or Austen.)
Ice cream or cake?
Ice cream, especially since I'm not allowed to eat gluten for the next few months. I could take or leave cake.
What is your favorite mythical creature?
Svartalfar! No, wait, dragons! No, wait, Maiar! No, wait…
It's too hard to pick; I love them all. But let's say that if I could have any one of them for a friend, I'd choose a dragon. You can't go wrong there.
What is the one chore that you absolutely hate doing?
Shopping. I haaaaaate shopping. There's just something despicable about navigating a concrete building filled with fluorescent lights and grumpy people who don't want to be there any more than you do. Shopping is a character-building exercise, to be sure.
Which is your favorite season?
Fall, of course. I used to live in Pennsylvania, and not to brag, but we pretty much have the best autumn ever, with colorful leaves and pumpkin candles and gentle rain.
What is your favorite breakfast food?
Waffles, except for… ahem… the gluten-free thing. I miss waffles.
Why did you decide to become a blogger and what do you hope to accomplish by it?
Ah-ah-ah, two at once! That's cheating.
Why become a blogger? On the more philosophical side, I blog (and just generally write) because I have the freedom and therefore the responsibility to share truth with others. That's just part of being a Christian. On the rubber-meets-road side, I just think a lot about a lot of things, and that naturally spills over into blogging. People like talking about writing, about the Bible, and about the struggles that we all face, and a blog is a great place to do that.
And what do I want to accomplish? Well, I guess I already answered that- I want people to be able to talk with and learn from one another, whether we're talking about writing tips, theological insights, or how to survive a particularly difficult four years of your life.
Would you rather fly or be able to breath underwater?
Fly. Then I could wear a special cloak and fly through cities and fight evil sorcerers and basically be Dr Strange.
What is your favorite genre of music?
Does Hans Zimmer count as a genre?
What is the most recent crazy thing you have done?
Eh, I don't really do crazy.
Well, a few weeks ago I did dress up as Galen Erso and let my younger siblings (dressed as Krennic and Co.) throw me into the trunk of my car for a film project. Looking back, I see how that was kind of crazy.
Eleven Random Facts
 I am a Christian. (As if it wasn't terribly obvious.)
In real life I'm much quieter and saltier than I seem on my blog… if that's even possible.
I'm exactly the same height as Napoleon. (5'6″, if you want to know.)
I often lose count of how many siblings I have. I have a lot of them.
My Spotify playlist is currently paused on a song called "I See Dead People in Boats." Like I said, Hans Zimmer.
I have never watched Star Wars: A New Hope all the way through.
Rude people scare the heck out of me.
I prefer to subsist on tea and turkey sandwiches.
I've thought about becoming a film director.
I'm allergic to pretty much every furry pet known to man.
I like sweaters.
And now, the real good feature…
The Bloggers
For this award, I hereby nominate:
Congratulations, y'all!
The New Eleven Questions
What's your favorite thing about blogging?
What's your personality type? (Or, if you don't know, your Hogwarts House.)
Who are three of your real-life heroes? (They can be living or dead, but they have to be real.)
Axe or sword, or some other weapon?
Describe yourself with a gif.
If you could play any fictional character in a movie adaptation of your favorite book, whom would you be?
Hot tea or sweet tea?
What is your favorite song/band?
What's a skill you'd really like to learn if you had the time?
What's your favorite non-fiction book?
In one sentence, how would you explain the meaning of life?
That's all the time we have today, kids! Until next time.